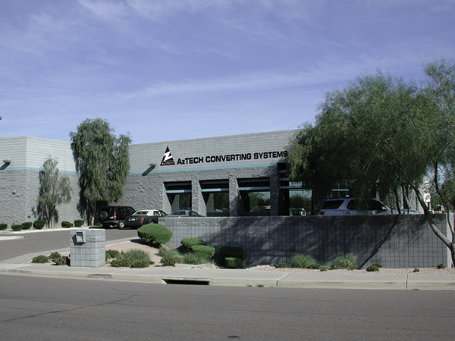 Contact Us
Address
AZTECH Converting Systems
212 W. Lodge Dr.
Tempe, AZ 85283

Phone
Toll: (800) 829-8351
(480) 951-8351

Thank you for your interest in AZTECH Converting Systems!
If you have a current project and require an equipment proposal or discussion with a technical sales representative, please complete the AZTECH Request for Quote form or contact the appropriate AZTECH Technical Sales associate.
Rob Baker- VP Business Development
PRODUCTS: Rotary and Semi-Rotary Die Cutting and Finishing Systems, Slitter Rewind Inspection Systems and Custom Converting Systems
Mobile Phone: (717) 575-3636
Mark Struckman- Technical Sales 
PRODUCTS: 90 Degree InvertibleTabletop Inspection Systems, Unwind and Rewind Modules, Mobile Roll Handling Equipment and Converting Accessories
Phone: (480) 951-8351
Should you have a need to order replacement components or require machine service or repair, an AZTECH Service Technician is available to assist you. Please complete the Technical Service Request form or call (800) 829-8351 and ask for Parts or Service.